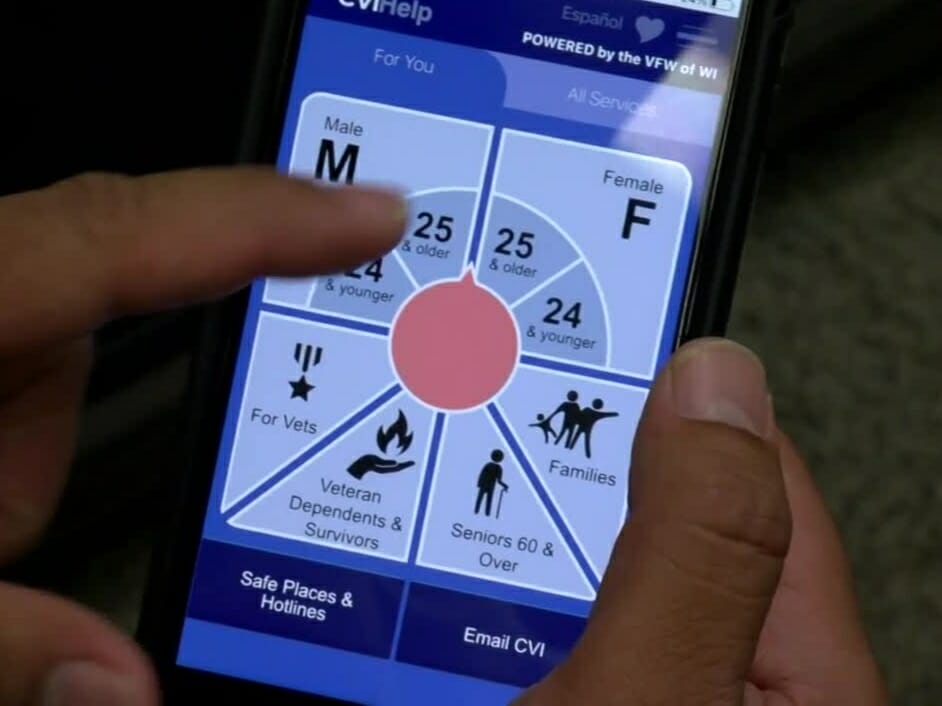 UPDATED: Revolutionary New App is Saving Veteran Lives
By Adam Braatz, Wisconsin Veterans Chamber of Commerce
For nearly 30 years, our friends at the Center for Veterans Issues (CVI) have been providing essential housing and support services for Wisconsin veterans in need. In partnership with the Wisconsin Veterans of Foreign Wars, CVI has launched a groundbreaking new mobile and browser-based app, CVI Help, to provide real-time assistance to veterans, military families, caregivers, and surviving dependents.
Simply put, this app is a game-changer.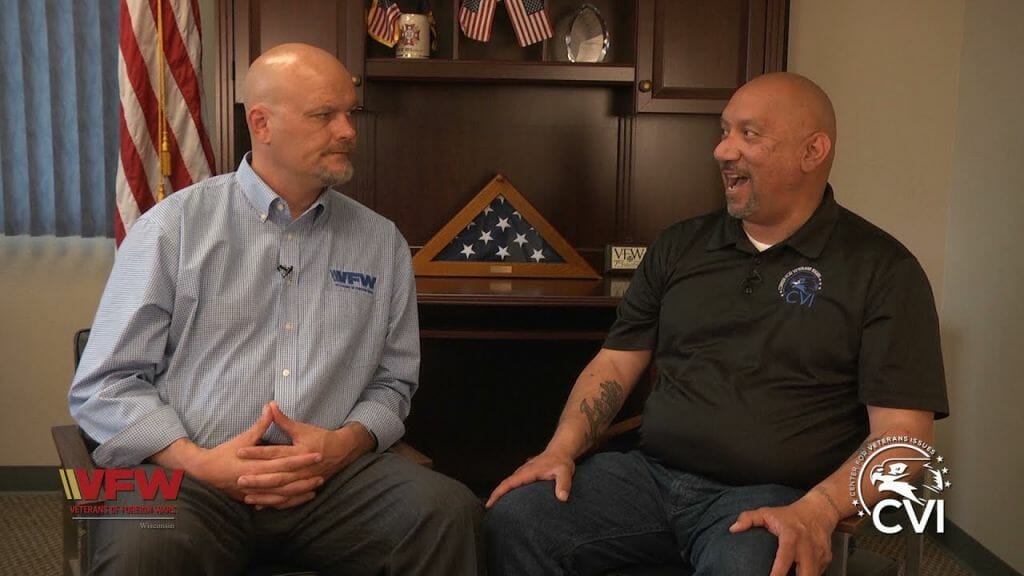 Through the CVI Help app, users have immediate access to over 600 potentially life-saving resources and information in the areas of food assistance, temporary or transitional housing, health, legal, education, and job placement. The number of available resources continues to grow daily.
While experimenting with the app, I personally found it to be exceptionally intuitive and intelligently engineered. Every Wisconsin veteran, military family member, caregiver, or surviving dependent should have this app downloaded on their phone, as well as bookmarked in their internet browser.
Don't take my word for it: in its first year CVI Help provided over 14,000 pieces of vital information to its users. CVI sent me this handy infographic to highlight the incredible impact this program has had so far: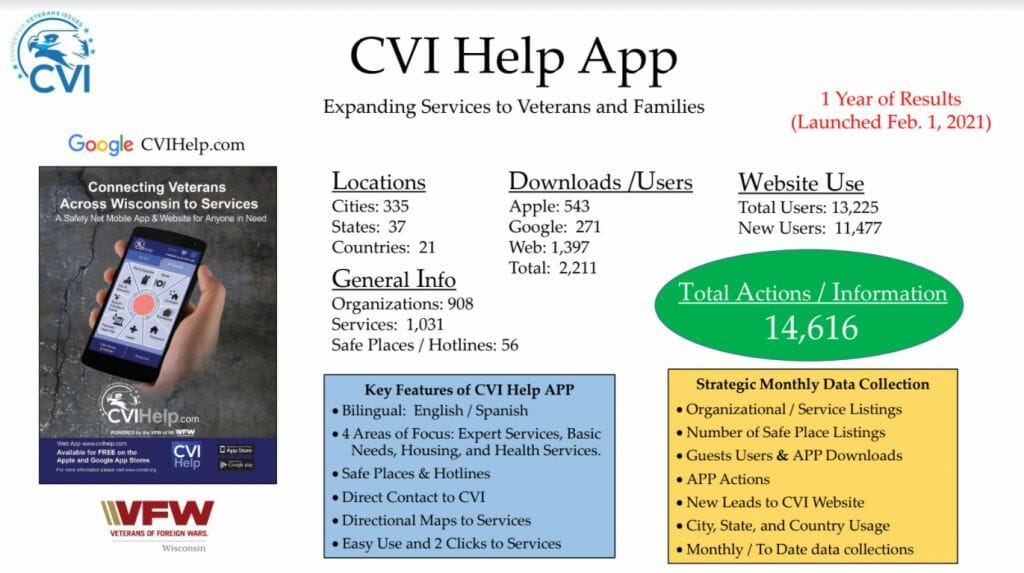 Congratulations and thank you to the whole CVI team for providing this fantastic resource for our military and veteran community.
CVI Help can be accessed for FREE on Apple and Android mobile devices, as well as via any web browser at www.cvihelp.com.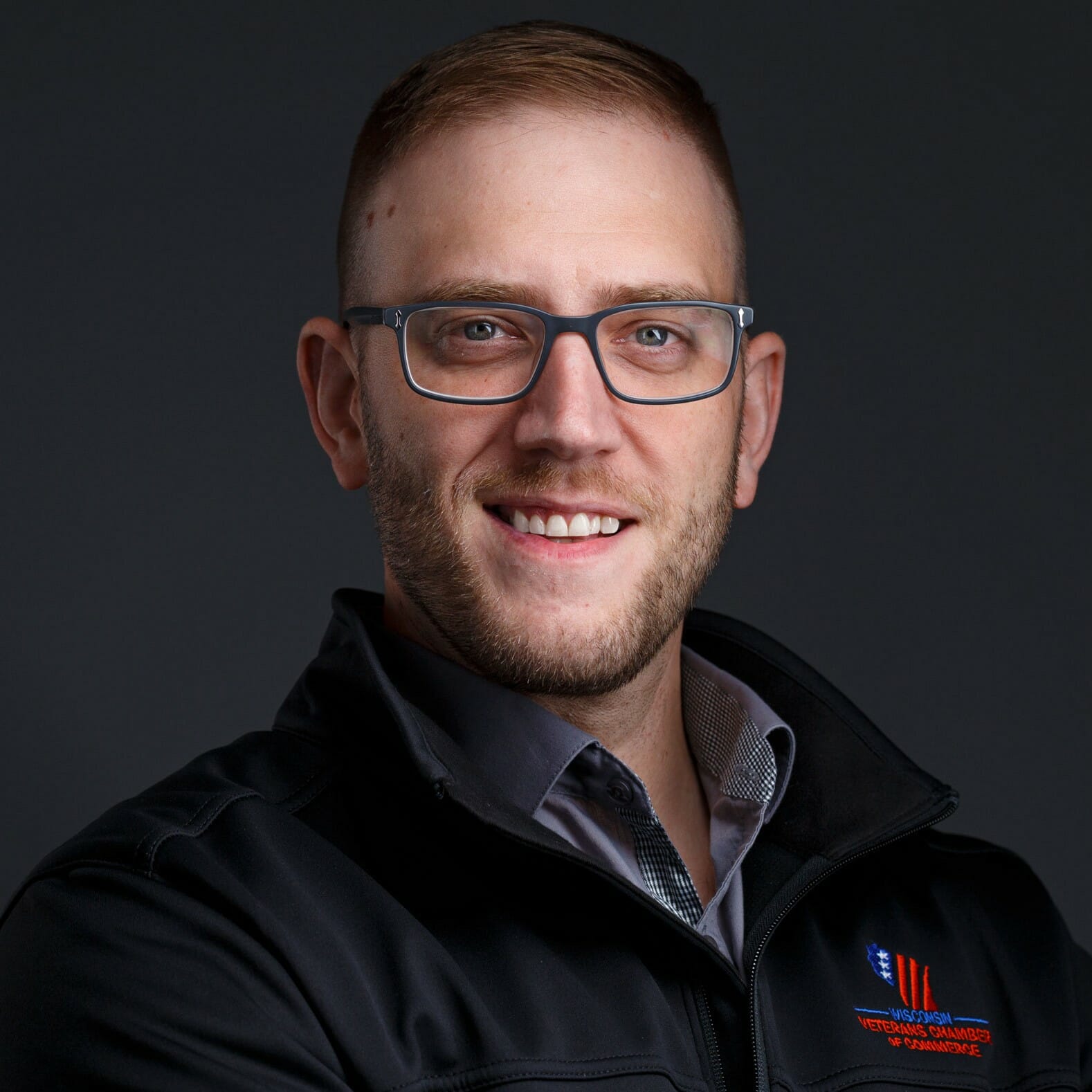 About the Author - Adam Braatz
Adam Braatz is the Vice President of Communications & Programming for the Wisconsin Veterans Chamber of Commerce and a veteran of the US Air Force.