The Wisconsin Veterans Chamber of Commerce brings together business owners, business leaders, and community leaders to empower and support veterans and military families. Our programs and events throughout the year are dedicated to providing our members and Wisconsin's veteran business community with the information, support, and resources they need to be successful.
Join your new unit and become a member of the Wisconsin Veterans Chamber of Commerce.
With four different levels of membership and various event sponsorship opportunities, there are more ways than ever to get the benefits and visibility you are looking for.
Put Your Business or Brand Front and Center.
Sponsorship fees and perks are different for each event, but often include event pass bundles, featured exhibitor tables, digital and traditional logo visibility, invitations to speak or present, marketing exclusivity, and more!
See our events schedule for more information: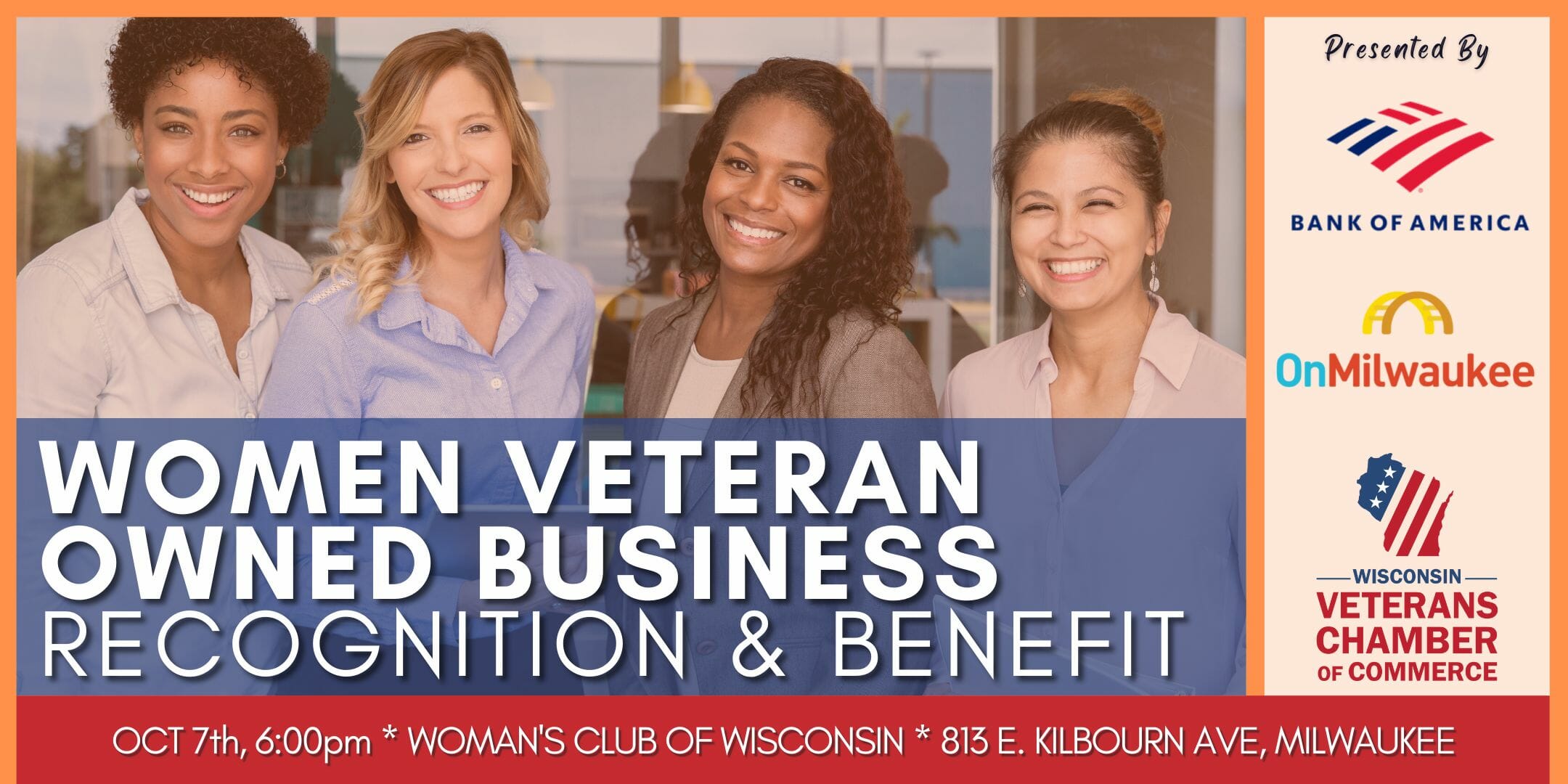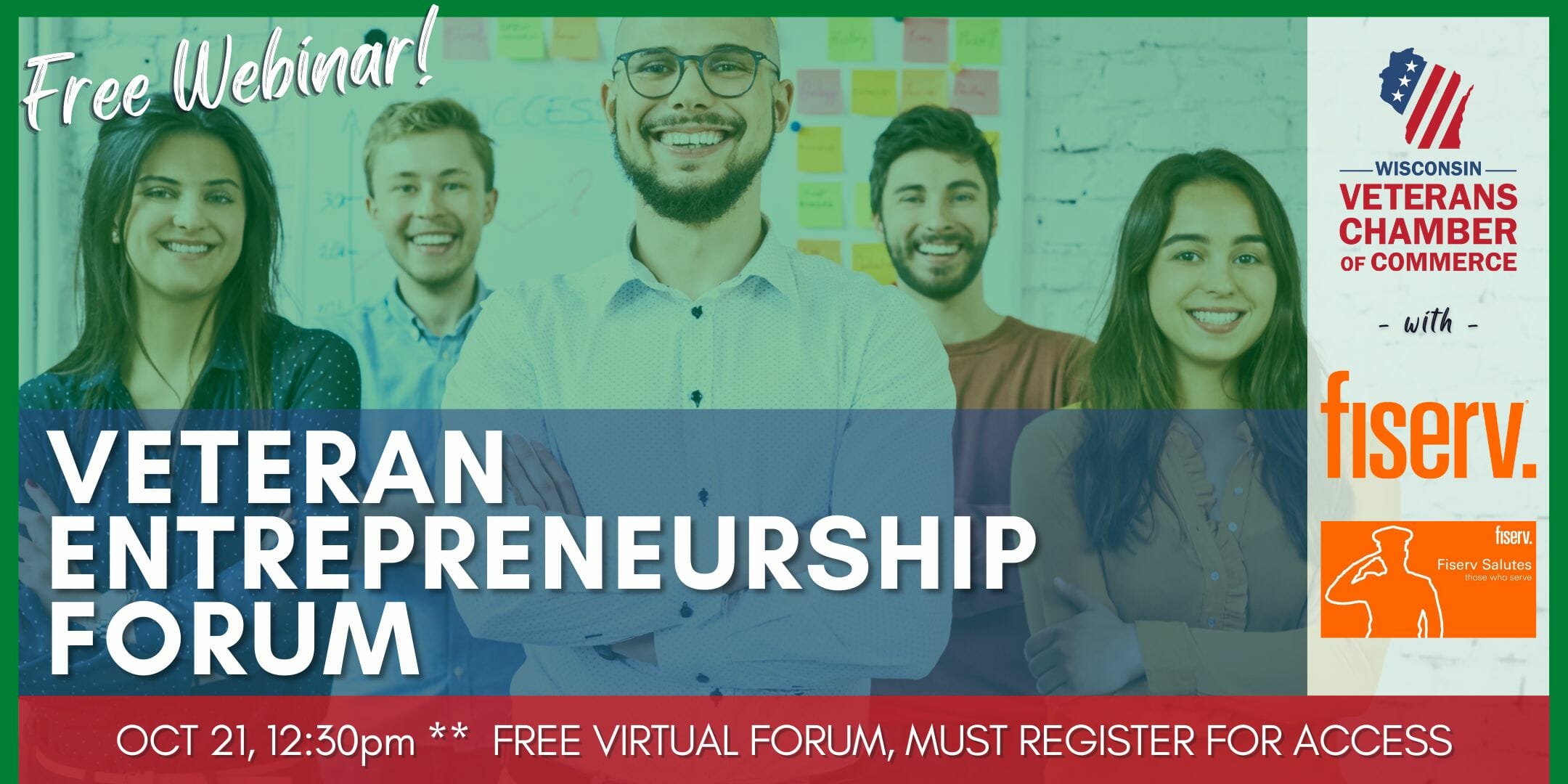 Expand Your Digital Reach.
Exclusive co-branding for our weekly live stream, Office Hours Live!, which garners >1500 watch-hours annually.
Exclusive co-branding for our weekly podcast, Wisconsin Veterans Forward, which garners thousands of annual listens.
On-air mention & plug in each and every episode of the above.
For more information or to secure this sponsorship for your brand: