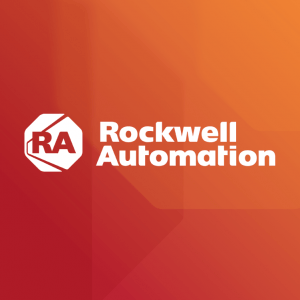 Rockwell Automation partners with the Wisconsin Veteran Chamber of Commerce.
Rockwell Automation
has partnered with the
Wisconsin Veteran Chamber of Commerce
to support and promote veteran-owned businesses in Wisconsin. The partnership includes providing resources and expertise to veteran entrepreneurs, as well as networking opportunities and access to Rockwell Automation's supply chain.
Through this partnership, Rockwell Automation hopes to help grow and strengthen the local economy while also supporting veterans who have served our country. The Wisconsin Veteran Chamber of Commerce is dedicated to promoting economic development among military veterans and their allies in Wisconsin.
Rockwell Automation is committed to supporting diversity, equity, and inclusion, and this partnership is part of their efforts to create an inclusive culture and support underrepresented communities. The collaboration also aligns with the company's focus on investing in local communities and strengthening its supply chain. Rockwell Automation is a global technology company that provides a wide range of industrial automation and information solutions to customers across various industries. The company operates through two segments: Architecture & Software and Control Products & Solutions.
The Architecture & Software segment provides a range of software and hardware products including programmable automation controllers, industrial PCs, software solutions, and smart motor control devices. These products help customers automate their manufacturing processes, gain real-time insights into operations, and improve productivity and efficiency.
The Control Products & Solutions segment provides a range of low and medium-voltage motor control and protection solutions, along with a range of sensing and control products. These products are designed to help customers reduce downtime, improve safety and optimize their operations.
Rockwell Automation is headquartered in Milwaukee, Wisconsin, and has operations in over 80 countries. The company has a strong focus on innovation and invests heavily in research and development to bring new products and solutions to the market.
Some of Rockwell Automation's product offerings include:
Industrial Control Systems: These systems automate industrial processes, such as manufacturing, to improve productivity and reduce the risk of errors.
Motor Control Centers: These products protect and control electric motors, helping to improve efficiency and reduce downtime.
Safety Products: Rockwell Automation's safety products help prevent accidents and injuries by monitoring machine performance and detecting potential risks.
Human-Machine Interface (HMI) Products: These products allow operators to interact with industrial equipment, providing a clear view of machine performance and enabling quick troubleshooting.
Connected Enterprise Solutions: These solutions leverage the power of data to optimize industrial operations, providing real-time insights that enable better decision-making and improved efficiency.