Few understand hardship better than our veterans and military families.
Wisconsin has a rich history of honoring its veterans through various programs and initiatives. While many Wisconsinites may already be familiar with some of these efforts, there are still plenty of surprising facts that are likely to astonish and inspire. Whether it's the sheer number of veterans who call the Badger State home or the innovative ways in which the state supports its former service members, there's a lot to learn about this important topic. So, without further ado, here are 10 surprising facts you probably didn't know about how Wisconsin honors its veterans.
https://unsplash.com/@iamthedave
Wisconsin's extensive military history
Wisconsin has a rich military history that spans over 150 years. From the Civil War to the present day, Wisconsin has always answered the call of duty and sent its sons and daughters to fight for their country. Here are some facts about Wisconsin's military history that are sure to amaze you:
1. Wisconsin has sent more soldiers to fight in America's wars than any other state in proportion to its population.
2. During the Civil War, Wisconsin contributed over 91,000 soldiers to the Union army, more than any other state except New York, Pennsylvania, and Ohio.
3. Wisconsin was the site of many important Civil War battles, including the Battle of Gettysburg, where Wisconsin soldiers played a pivotal role in turning the tide of the war.
4. More than 3,500 Wisconsin soldiers died in the Civil War, and another 8,000 were wounded.
5. During World War II, Wisconsin produced more Medal of Honor recipients per capita than any other state in the nation.
6. Wisconsin is home to one of the largest National Guard forces in the country, with over 10,000 soldiers and airmen.
7.
Fort McCoy
, located in western Wisconsin, is one of the largest and busiest training centers in the U.S. Army Reserve system.
8. Wisconsin is home to several military bases and installations, including Fort McCoy, Volk Field Air National Guard Base, and Camp Williams.
10. Wisconsin's commitment to its veterans is demonstrated by the many programs and initiatives it has in place to support and honor them, including the Wisconsin GI Bill, the Veterans Trust Fund, and the Wisconsin Veterans Museum.
https://unsplash.com/@iamthedave
The Significance of Veterans in Wisconsin
The significance of veterans in Wisconsin cannot be overstated. Not only have they played a vital role in the state's rich military history, but they also continue to contribute to Wisconsin's communities long after their time in the service has ended. Here are some surprising facts about the importance of veterans in Wisconsin:
1. There are over 400,000 veterans currently living in Wisconsin, making up almost 8% of the state's population.
2. Veterans play a vital role in Wisconsin's workforce, with over 35,000 veterans employed by the state government alone.
3. Wisconsin is home to several organizations dedicated to supporting veterans and their families, including the Wisconsin Department of Veterans Affairs, the
Wisconsin Veterans Network
, and the Veterans Assistance Foundation.
4. Many Wisconsin veterans continue to serve their communities through volunteer work and advocacy. For example, the Wisconsin Veterans Home at King has a volunteer program that allows community members to work with veterans living at the home.
5. Wisconsin has several programs in place to support veterans in their transition to civilian life, including the
Wisconsin Veterans Farm Program
, which helps veterans become farmers.
6. Wisconsin is home to several events and ceremonies that honor veterans, including the Veterans Day Parade in Milwaukee and the Wisconsin Veterans Tribute in Plover.
7. The importance of veterans in Wisconsin is demonstrated by the state's commitment to providing them with resources and support, including health care, education, and employment opportunities.
In short, veterans are an integral part of Wisconsin's history, culture, and communities, and they continue to play an essential role in shaping the state's future. We must honor their service and sacrifice and support them in every way possible.
https://unsplash.com/@jentheodore
Wisconsin's unique ways of honoring veterans
Wisconsin is a state known for its patriotism and pride. The state has various unique ways of honoring its veterans. Here are seven surprising facts that you probably didn't know about Wisconsin's unique ways of honoring its veterans:
1. Veterans Homes: Wisconsin has three veterans' homes that offer long-term care to veterans. Facilities are located in King, Chippewa Falls, and Union Grove.
2. Honor Flights: Wisconsin is one of the states that participate in the Honor Flight Network. The program takes veterans to Washington, D.C., to visit the war memorials dedicated to their service.
3. War Memorials: The state has various war memorials to honor veterans. The Milwaukee War Memorial Center and the Wisconsin Veterans Museum are a few examples.
4. Flags of Honor: The Wisconsin Flags of Honor Memorial is a traveling exhibit honoring those who have lost their lives serving our country since 9/11. The exhibit features over 6,700 flags and travels to different locations throughout the state.
5. Veterans Day Parade: The annual Milwaukee Veterans Day Parade celebrates and honors veterans. It is the largest Veterans Day parade in Wisconsin and one of the largest in the United States.
6. Highway of Heroes Honor Ride: Every year, motorcycle riders gather to ride across Wisconsin and honor fallen veterans. The ride starts in Beloit and ends in De Pere.
7. Wisconsin Veterans Home at King Museum: The museum showcases the history of Wisconsin veterans and their contributions to the country. It features exhibits and interactive displays that educate visitors about the sacrifices and achievements of Wisconsin's veterans.
These unique ways of honoring veterans show Wisconsin's dedication and respect for those who have served our country.
Concluding Thoughts and Call to Action to Honor Wisconsin's Veterans
From the involvement in national veteran organizations to the state's deep commitment to supporting veterans, it's clear that Wisconsin is a state that prioritizes honoring those who served. As we move into the future, we must carry on the tradition of recognizing and supporting our veterans in every way possible.
One way to do this is by reaching out to your local veteran organizations to see how you can help and get involved. Whether it's volunteering your time, donating funds, or simply showing up to events, every little bit helps in honoring our veterans. Additionally, consider taking some time to learn more about the history and achievements of Wisconsin's veterans. By gaining a deeper understanding of their sacrifices and contributions, we can better appreciate their service and the value that veterans bring to our communities.
In conclusion, it's up to all of us to continue honoring the brave men and women who have served our country and sacrificed so much for our freedoms. Let's take action today to support Wisconsin's veterans and show them the appreciation they deserve.
To all military members, veterans, military families, and those in transition: The Wisconsin Veterans Chamber of Commerce salutes you, and wishes you a joy-filled Thanksgiving. Whether you are currently serving abroad, stateside, or have served in the past, we recognize and appreciate your continued sacrifice for this great nation.
Please hold those that are in harm's way and their families in your thoughts today, as well as those that have made the ultimate sacrifice.
We are thankful for all of you.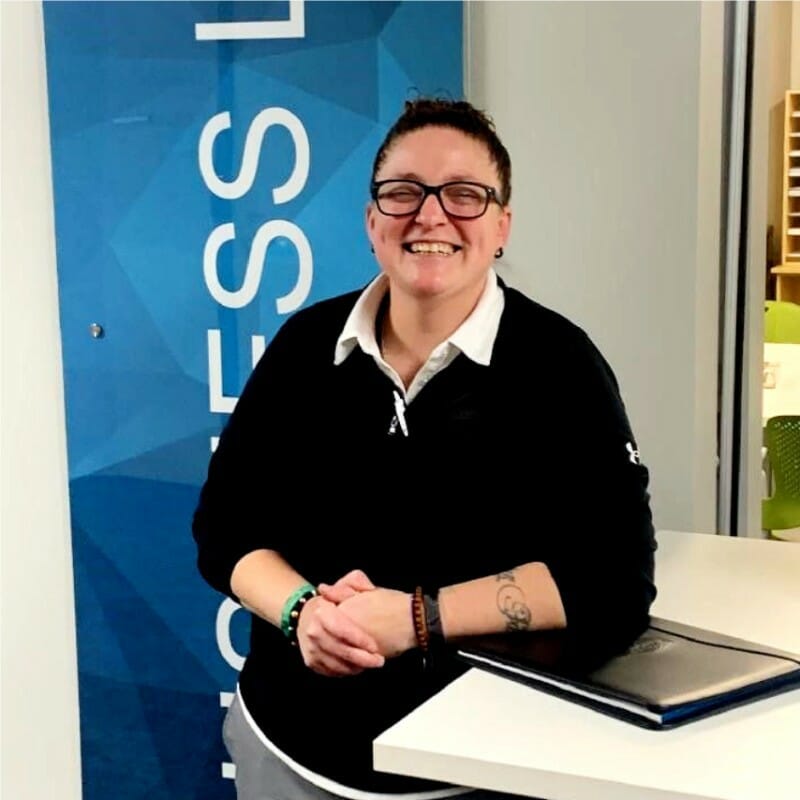 About the Author -Niki Thies
Niki Thies is the Vice President of Communications Manager Wisconsin Veterans Chamber of Commerce and a veteran of the US Navy.