2023 WISCONSIN VETERANS BUSINESS CONFERENCE
Registration for attendees is now open through Eventbrite. 
Key highlights of this year's conference include expert panels and workshops with various industries, discussing trends, challenges, and opportunities for veteran business owners as well as employers looking to develop Wisconsin's veteran and military workforce.
In addition, the conference includes a business expo highlighting leading veteran-owned and veteran-friendly businesses and resource partners supporting those businesses.
Finally, the conference will feature an awards luncheon, celebrating outstanding achievements in the Wisconsin veteran business community over the past year.

We would like to say "Thank You" to The Baird Center for hosting 2023 Wisconsin Veterans Chamber of Commerce - 2023 Business Conference.

CONFERENCE KEYNOTE SPEAKER: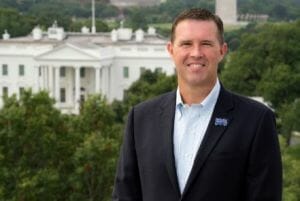 Eric Eversole
Vice President, U.S. Chamber of Commerce
President, Hiring Our Heroes
Eric Eversole, a retired U.S. Navy Reserve Judge Advocate General's Corps Captain, leads the day-to-day operations of Hiring Our Heroes, a nationwide effort to develop and promote military talent in the United States. Working with a broad array of private and public sector partners, his team helps to create and connect transitioning service members, veterans, and their families with meaningful training programs and careers.
For more than 24 years, Eversole served in active duty and reserve components of the military. He first entered military service in 1994 as an enlisted airman in the Indiana Air National Guard and later transitioned to the Navy's Judge Advocate General Corps. In 2019, he retired as a Navy Captain.
Recently, Eversole was appointed by the Secretary of Labor to serve on the Advisory Committee on Veterans Employment, Training, and Employer Outreach (ACVETEO). In that capacity, he helps to advise the Secretary and Congress on the employment and training needs of veterans and assesses their integration into the workforce. Eversole holds a Juris Doctorate from Indiana University School of Law, Indianapolis, and a Bachelor of Arts from Wabash College, where he also serves on the Board of Trustees. He resides in Northern Virginia with his wife, Amanda, and their daughters, Ellie and Lizzie.

CONFERENCE PREMIER SPONSOR: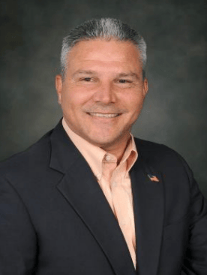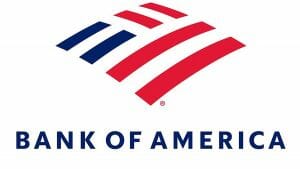 Edward D. Spenceley
Senior Vice President for Bank of America and the National Government Contracting Specialist for Global Banking and Markets.
Edward joined Bank of America in 2000. After serving 13 plus years with the US Army as an intelligence and security specialist in over fifty countries, Edward now serves clients by integrating his understanding and knowledge of both the government contracting industry and the financial services industry.
Edward has built within Bank of America, a strong team that supports the government contracting industry. In conjunction with local relationship managers and their teams, the government contracting client can depend on professional support, industry knowledge and commitment both within the United States and internationally to meet their various contracting needs.
As a veteran and key influencer within the industry, Edward has been featured in the Service Contractor magazine, the Augusta Chronicle and Forbes. He serves the Tampa community as the Chair of the Tampa Chamber's Military Council Veteran's Employment Committee, a founding board member and current Advisory Board member for the Greater Tampa Bay Chapter of Women in Defense, a member of the Project Transition USA Advisory Board, a member of the Global SOF Foundation Advisory Board, and a former Honorary Commander for the 6th Maintenance Group, MacDill, AFB. He has been the music director at his church since 2002.
Our annual Veteran Business Awards Luncheon features speakers from leaders in the business community and public officials from across Wisconsin, as well as an awards presentation recognizing leaders, business owners, and professionals who have substantively contributed to Wisconsin's veteran business community.
Conference breakout sessions provide essential information and guidance for veteran entrepreneurs and business owners looking to start and grow businesses. The three tracks of breakout sessions for this year's conference are:
The Veteran Business Expo features veteran-owned businesses, organizations and resources that provide products and services to veterans, service members and their families.
Attendees will interact with more than 100 exhibitors and vendors, and connect with veteran business owners as well as resources and support services for veterans and veteran business owners.
2022 CONFERENCE TESTIMONIALS
"Overall I really enjoyed the conference and plan to attend in future years!"
"I loved the guest speakers during the luncheon, they were amazing!"
"Lots of exhibitors to talk to. Excellent lunch program."
"The program was executed brilliantly. ... This program was funny, respectful and inspiring! We loved interacting with the people that stopped by our booth as well!
"Lunch program overall was great. Speakers were all excellent. Breakout rooms went well too."
ATTENDEES RATED AS GOOD OR EXCELLENT
ATTENDEES RATED AS GOOD OR EXCELLENT
ATTENDEES RATED AS GOOD OR EXCELLENT