2022 WISCONSIN VETERANS BUSINESS CONFERENCE
Attend the premier gathering of military- and veteran-affiliated entrepreneurs, professionals, resources, and supporters in Wisconsin!
Our annual Veteran Business Awards Luncheon features speakers from leaders in the business community and public officials from across Wisconsin, as well as an awards presentation recognizing leaders, business owners, and professionals who have substantively contributed to Wisconsin's veteran business community.
Conference breakout sessions provide essential information and guidance for veteran entrepreneurs and business owners looking to start and grow businesses. The three tracks of breakout sessions for this year's conference are:
Veteran Small Business Academy- sponsored by Old National Bank.
Veteran Supplier & Contractor Academy
Veterans Master Class Presentations-  sponsored by Fiserv.
The Veteran Business Expo features veteran-owned businesses, organizations and resources that provide products and services to veterans, service members and their families.
Attendees will interact with more than 100 exhibitors and vendors, and connect with veteran business owners as well as resources and support services for veterans and veteran business owners.
Sponsored By Associated Bank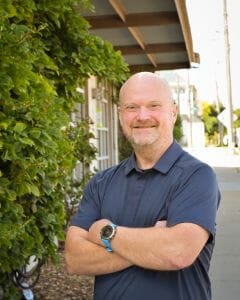 Keynote Speaker: Dan Hurdle, Colectivo Coffee
Dan Hurdle is the CEO of Colectivo Coffee Roasters, a Milwaukee-based specialty coffee company. Dan joined Colectivo in 2019 and is responsible for driving the growth of the company's omnichannel business strategy, which includes 20 cafes in Wisconsin & Illinois, ecommerce and wholesale.
Dan has over three decades of experience in leadership positions, including spending time at both Starbucks Coffee Company and Caribou Coffee. Prior to Colectivo, Dan served as CEO of Safety Services Company.
Dan is a proud graduate of the United States Naval Academy where he graduated number two in his class. He holds a Masters Degree from the University of Cambridge and served eight years as a U.S. Navy Submarine Officer. Dan resides in Mequon, WI with his wife, Heidi, and his two Bernese Mountain Dogs and is still going strong as an avid mountain biker.
---

Lindsey Streeter, Bank of America
Lindsey Streeter is an Environmental Social & Governance Program Manager who concentrates his efforts on Military Affairs at Bank of America. In role he executes the company's military community global engagement strategy. He joined the BAC family in 2016 upon retiring from the U.S. Army as a Command Sergeant Major with 31 years of military service. Prior to his current role he worked on strategy as a Process Design Consultant for The Academy for Consumer and Small Business. In this role, he crafted and delivered the Bank of America Pathways workforce development initiative. Pathways represents Bank of America's commitment to recruit, develop, and retain diverse talent, and ultimately reflect the communities the bank serves. Through this program, the company is working with nonprofit partners to provide professional skills training and career growth for both veterans and members of low-to-moderate income communities - in an effort to foster opportunities for sustainable and meaningful employment, financial independence, and upward economic mobility. He also serves as the lead consultant for BAC's Veteran retention initiative.
Lindsey has had two other roles during his tenure with the bank. Most recently, he was a Consumer Banking Market Manager supporting the N.E. Florida Region, where he managed 23 Relationship Managers (RMs) across a market of 15 financial centers. He was responsible for providing leadership to RMs to deepen client relationships by following one team sales effectiveness processes and building robust cross-line of-business relationship with partners in Consumer Lending, Small Business, and Preferred Banking. Prior to that role, Lindsey worked as a product analyst in Small Business Credit Card, Bank of America in Charlotte, NC. He was responsible for providing tactical analysis to support card management strategy and card targeting performance in the Consumer bank. He developed a Small Business Banking management tool and successfully coordinated its field testing.
Lindsey graduated from The University of Arkansas Grantham earning a Master's of Business Degree with a focus on the science of Performance Improvement. His vast experience traverses the areas of leadership, program management, community relations, recruiting, training, and marketing. He has also has served as a professional witness appearing before the Senate Armed Services Committee.
Lindsey resides in Richmond Hill, Georgia. He enjoys fishing, traveling, and spending time with family in the U.S. and abroad. Lindsey and his late wife cofounded a nonprofit organization which provides cancer and other screenings and health education to our underserved communities. He serves on the Board of Governors for his Alma-Mater and holds memberships in several veteran organizations. He continues to serve the Soldiers in the state of Georgia as a United States Army Reserve Ambassador.
---

Secretary Mary Kolar, Wisconsin Department of Veterans Affairs
Mary M. Kolar is the Secretary of the Wisconsin Department of Veterans Affairs. She serves as the chief advocate for over 340,000 veterans in Wisconsin and their families. As Secretary, she is responsible for the leadership and management of the WDVA, including strategic and long-range planning initiatives that align with the department's vision.
Secretary Kolar served 28 years on active duty in the U.S. Navy retiring as a Captain (O6). She holds master's degrees in National Security and Strategic Studies from the Naval War College and Adult Education from the University of Rhode Island. She also earned a bachelor's degree in marketing from the University of Wisconsin-La Crosse.
A commitment to our nation runs through Secretary Kolar's family, with her grandfather, father and four brothers all serving in the military. She and her husband, Scott, also a Navy veteran, reside in Madison, Wisconsin. They have two children; Matthew currently serves in the Navy, and Jamie is a firefighter.
---
 
Emcee: Brandon Sneide, Wisconsin's Radio Station WTMJ
Brandon Sneide, veteran of the Iraq & Afghanistan campaigns, Bronze Star recipient 2014 and current talent at Wisconsins Radio station, WTMJ.
Veteran Small Business Academy
Veteran Supplier & Contractor Academy
Veterans Master Class Presentations



BREAKOUT SESSION & BUSINESS EXPO SPONSORS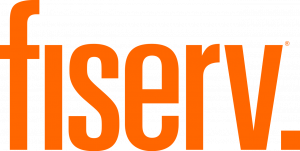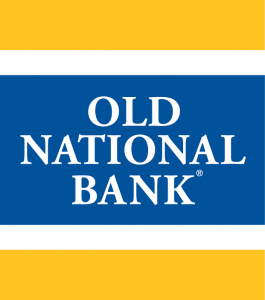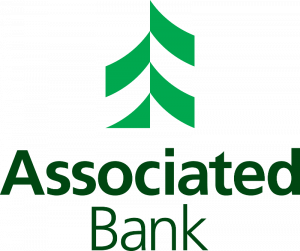 2021 CONFERENCE TESTIMONIALS
"Overall I really enjoyed the conference and plan to attend in future years!"
"I loved the guest speakers during the luncheon, they were amazing!"
"Lots of exhibitors to talk to. Excellent lunch program."
"The program was executed brilliantly. ... This program was funny, respectful and inspiring! We loved interacting with the people that stopped by our booth as well!
"Lunch program overall was great. Speakers were all excellent. Breakout rooms went well too."
ATTENDEES RATED AS GOOD OR EXCELLENT
ATTENDEES RATED AS GOOD OR EXCELLENT
ATTENDEES RATED AS GOOD OR EXCELLENT